Testimonials
Rewore this dress on a trip to Jaipur- It's my favorite !
Nidhi Nahar
Mumbai, India
26 Aug, 2021
Hi! I got my dress today! Its not just beautiful but so comfy and airy – perfect for this weather! Cant wait to style it!
Diksha Dua
Delhi, India
12 Aug, 2021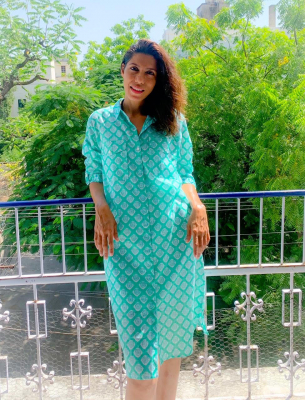 From color, to print to fits and comfort- love everything about my dress! You folks are love!
Sheetal Singh
Jaipur, India
15 Jul, 2021
When you are comfortable in what you are wearing, you are happy! This jumpsuit is by far the best thing I have worn. People came up-to me to ask where its from!
Shilpa Thakur
Mumbai, India
16 Mar, 2021
Everyone could learn a thing or two about customer relationship from this sustainable clothing brand. Love them for what they do, love them for how they do it!
Manasvi Mehta
Mumbai, India
23 Feb, 2021